It's been a bit since I've had the honor of attending an industry trade show. I've been to pretty much of all them in my 25 years as a digital artist and art director. Years in game development, visual effects and mobile development pretty much requires that I stay abreast of the latest and greatest technological wonders. Oh how those wonders have evolved over the years and how the industry that is digital arts has embedded itself into pretty much every man woman and child in the modern world. It used to be the cost of admission to learn and acquire the tools of the trade put them out of reach of many, but like anything, a greater demand and a hunger for jaw dropping visuals and interactivity has brought the entry point down to a level where pretty much anybody can explore their desire to create digital art.
Creating digital art is one thing, every graphic designer to art director uses or at least knows of the old school foundation apps that were our (and still are in many cases) go to packages to get things done. Photoshop, After Effects, Premier, 3ds Max, Maya, Cinema 4d Zbrush, dare I say flash… and hundreds of others. 2d apps, 3d apps, video editing motion graphics apps etc… These are applications that have been around for a long time and have a massive user base. Today though, it's a little different, sure all these programs still drive the industry but there are so many more. Many more that have truly changed the way we work and the speed at which things get done… this year, the leaps are quantum, but more on that in another article in which I'll dive into the top magical tools at our disposal right now.
"Ok, great but what does this have to do with Unite 2017?" well… a lot. See not that long ago if you wanted to publish a game it was… well, really hard and really expensive. Back in the day you didn't own a development platform, you leased it and the numbers to do so were astronomical if you wanted to make a big title. The Unreal engine for example is fantastic, but you needed to take out a second mortgage to license it for your title. Many companies did and there are 1000's of amazing games have been released since 1998 when Epic Games unveiled "Unreal" to the world.
As an instructor at The Art Institute of Phoenix, Unreal was our platform, and it was loved. In 2005 though a new player hit the streets and boy did they have an unstoppable 3 pointer. The cincher, Unity was and still is, free! You can make a game with Unity with a Revenue Cap of $100,000 free of charge. Now as that revenue climbs so does the price but in a seriously reasonable way. If you want an unlimited revenue capacity, no problem, it's $125 a month… that's less than you'll pay for a 3ds Max license, pretty sweet deal.
So now, 12 years later Unity is, I believe, the most widely used game engine the world. It's ease of use and downright power have made it an indispensable tool for developers aiming for console, computer and mobile titles. Anybody can download it, play around, watch the massive archive of tutorial videos on the Unity site and be up and running in no time. So when the opportunity to attend Unite 2017 presented itself it did not take a lot of arm twisting to get my butt to Austin and attend the show with my SolipsAR partner Chris Mathias. Our goal was to take in the environment and get a feel for who was doing what with Unity within the VR/AR landscape.
Both VR and AR have been a little slow to catch hold (remember lawnmower man? That was like 80 years ago right?) yeah it's been around for a bit, but it's been pretty much out of reach for anybody but the prosumers and up. Joe gamer was not ready to drop $1000 bucks or more to have "mediocre" VR experience. Well technology has finally caught up with the dream and both AR and VR are becoming household names. What better platform to create content for these emerging modalities but Unity. So we're here to see the tech, meet the developers, get excited about the software and generally geek out.
We came to Unite 2017 expecting a conference centered around video game development. We left Unite 2017 saying "Wow what a great conference on VR/AR". Sure there were game developers talking about their titles, there were presentations and talks touting the advancements in game development. But the undercurrent of much of it was pushing this content to a Virtual or Augmented reality. Most of the major players were there, unfortunately I did not get to see them all as my days were consumed attending talks. I did take in quite a bit though, here are some of the highlights.
Unity Unite 2017 – https://unite.unity.com/2017/austin
Keynote, well, we arrived a tad late and were promptly sent to the overflow room. At first this appeared to be a bummer but actually it was great, the setup worked very well with two huge screens and clear sound. Clive Downie, Unity CMO drove the show with clarity and exuberance. Opening the show we see in massive letters "More than 20 billion game installs" wrap your head around that, 20 billion, that's insane and it paints a clear picture of just how many people this platform is reaching.
Clive – https://www.linkedin.com/in/clive-downie-2003b07/
Unity broke down many of the new and improved features for the new 2017.2 release of the platform and there is some very exciting stuff to talk about. For example, the Asset store, which has been around for a long time is just getting better. You can grab free or purchased assets from the store and create scenes in minutes with incredible detail. In order to demonstrate some of the new features the artists at Unity created a scene in just a few days entirely from assets from the asset store. A street scene literal thrown together with unrelated assets that do not match with colors and shapes all over the board… seems crazy right? Well it is but it's also the perfect way to illustrate how lighting, the post processing stack and volumetrics can make even the most convoluted scene look well pretty spectacular, and of course all live and fully interactive.
The animation controls within Timeline are truly impressive. Real-time depth of field and by real-time I actually mean automatic, the focus changes based on where you look as you move through a scene, like a real camera set to automatic focus. Cameras can be incorporated into Timeline using Cinemachine clips. Basically you can set a mood with a camera and then you blend from camera to camera. This is a non key-frame approach. You create a camera, tell it where to look and the camera follows the subject moving in a way that allows for the subject to remain the center of attention with lag and a soft motion. It's an approach that mirrors the use of a real-world camera.
Cinemachine – https://www.assetstore.unity3d.com/en/#!/content/79898
Unity 2017.2 has too many new features to discuss here but I do want to touch on the built in AR/VR tools which Unity refers to as XR. It's clear that AR and VR are just getting more and more prevalent and will soon be seen in everyday life for everybody in the modern world. Unity is helping to accelerate this emersion with some great ideas. There are many development platforms for AR/VR from ARKit by apple to Vuforia, Microsoft, Vive and more… each it's own platform each pushing the limits and growing fast. ARKit and ARCore are, in my opinion, the two most important because they work on devices that are already in our pockets.
Unity has a feature called Unity AR Remote which allows you to run a remote session from within Unity. You can test your changes without pushing a build to your mobile device. This speeds up production in a big way. It seems that Unity 2017.2 is poised to be a rock solid production tool for the development in the XR arena.
Another very exciting part of the keynote was the reveal of "Adam" a short film by Oats Studios and Neil Blomkamp. You'll probably know Neil by his films including District 9, Elysium and Chappie. You may not know of Tetra Vaal (2004) or Yellow (2006) two phenomenal short films by Blomkamp. Well, Neil has now released, Adam, a film created on the Unity platform, in real-time (yes no rendering) looking as good or better than any pre-rendered VFX shot out there. It's just an amazing leap for VFX production. Neil is a humble guy and a true visionary, quite a source of motivation for digital artists and filmmakers around the world.
Tetra Vaal – https://youtu.be/VTnxP7e7-YA
Yellow – https://youtu.be/Jmd8BDiB-qU
Adam – https://youtu.be/R8NeB10INDo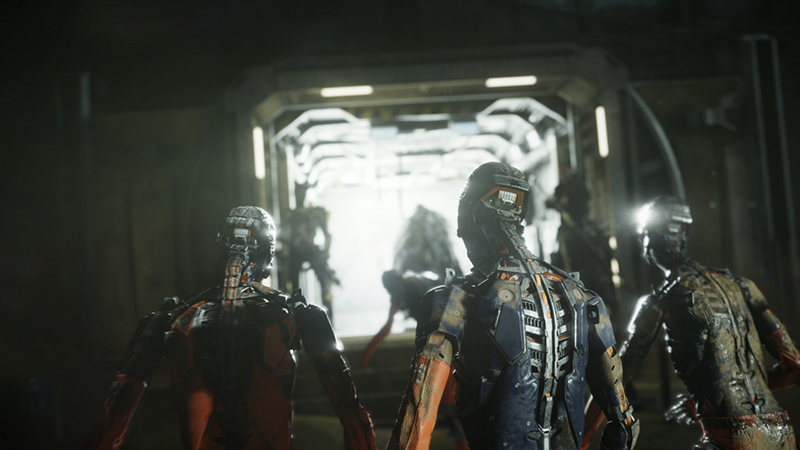 Unite 2017 was not just about Unity. The conference floor was full of vendors showcasing their latest technology and game developers showing off their latest titles. Some of the more noteworthy companies being Meta, an immersive AR headset that allows for "holographic" content interaction in the real world. Microsoft HoloLens which does the same and in my opinion the single most impressive experience I had at the show. To say Microsoft hit it out of the park is an understatement, that ball is in orbit. Get out and test the HoloLens for yourself and see what AR can truly be. Then there is the ACER VR headset running on the Windows Mixed Reality (MR) Platform. The ACER is a great headset for the price, it's a fraction of the cost of a Vive or Oculus Rift, granted they are much higher end hardware but the ACER was great a rock solid experience.
Meta – http://www.metavision.com/
HoloLens – https://www.microsoft.com/en-us/hololens
ACER –  https://www.acer.com/ac/en/US/content/series/wmr
The key here is that Microsoft has developed this platform called Windows Mixed Reality that will be supporting a great many devices… not unlike how android runs on so many different phones. It's a brilliant move that is going to see Microsoft far in the lead when it comes to VR/AR development. Keep an eye on this one. You can get into the ACER headset for about 400 bucks. Less than half what you'll pay for the other guys.
I could go on, but you have work to do and so do I… there was a lot to see this year Unity really did do a great job with this conference. Everybody was very jazzed, the VR/AR buzz was palpable. We are on the verge of a serious game change with the new devices from Apple and Google, exciting stuff!
Oh, and Unity killed it with the food and drink. After every talk they had massive spreads of anything a budding developer could want, mostly coffee and sugar but there were some healthy options as well. Let's just say nobody left hungry; a few pounds heavier? Maybe, but not hungry. Lunches were great and covered a broad range of dietary needs including vegan and gluten free. Well done Unity, see you next year.
Frank Vitale
SolipsAR Partner/3d Strategist